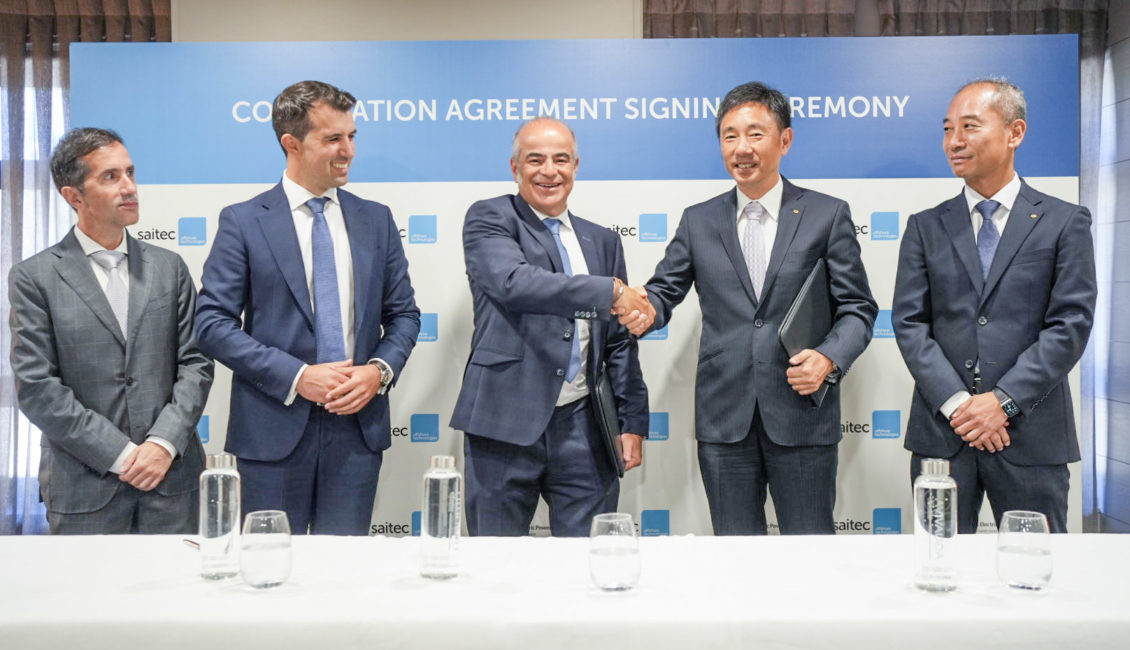 The Japanese utility, Kansai Electric Power Corporation (KEPCO), has joined the DemoSATH project as a strategic partner and co-investor. KEPCO's participation further solidifies the project's foundation and expedites its progress. Leveraging their extensive experience and expertise in the energy sector, KEPCO is poised to offer valuable insights that drive innovation and enhance the project's success.
The partnership framework remains adaptable and open, allowing both companies to embrace fresh opportunities for fostering innovation in the offshore wind industry. This forward-thinking approach facilitates ongoing exploration and progress within the field, cultivating a dynamic environment for collaboration.
With this partnership, KEPCO becomes the second world-class utility to join the DemoSATH Project, following RWE Offshore Wind, which has been part of the project since 2020. The collaboration between Saitec Offshore Technologies, RWE Offshore Wind, and now KEPCO forms a formidable alliance that will drive innovation, expedite the commercialization of the SATH floating wind solution, and contribute to the transition towards a more sustainable energy future. These companies will collectively harness their resources, knowledge, and expertise to maximize the success of the DemoSATH project and promote the adoption of floating wind technology on a global scale.