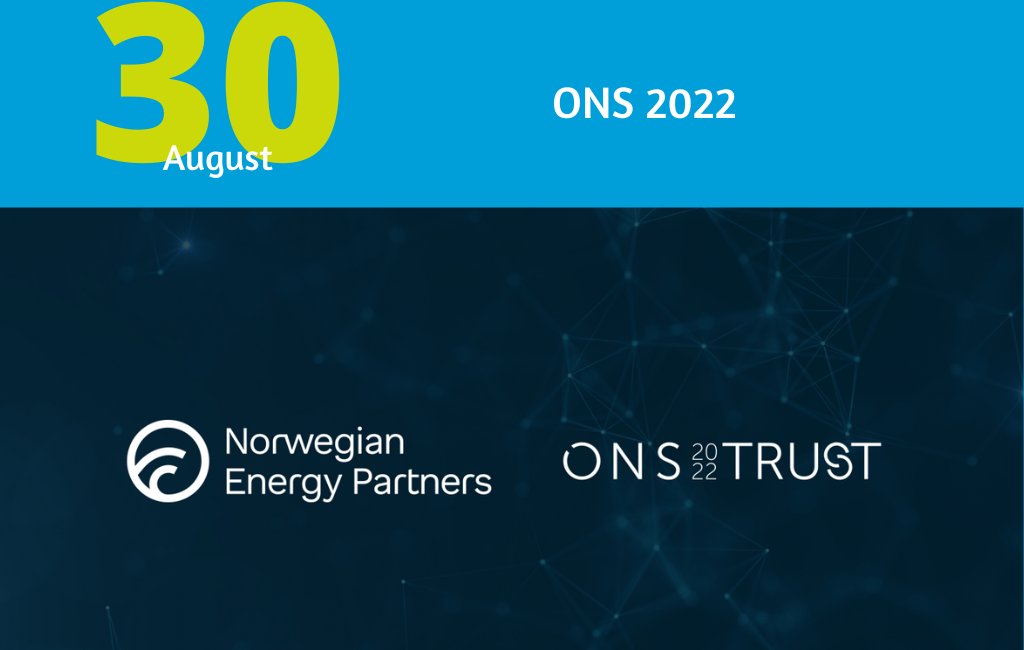 ONS Foundation and Norwegian Energy Partners (NORWEP) invite us to participate in this exclusive event to discuss the present and future of the promising floating wind energy industry.
At ONS 2022 you will hear from industry executives on the future of the energy industry, including new technologies, new forms of leadership and new business models.
Our Operations Director, David Carrascosa will be taking part in the session dedicated to floating offshore wind on Tuesday 30th August from 15:30 to 17:00 pm.
About the organizators
The ONS Foundation is a world-leading, non-profit organisation facilitating discussions and collaboration on energy, technology, and innovation. Through its global network of business and society leaders, innovators, and politicians, the ONS Foundation work to shape and influence the future energy society.
Norwegian Energy Partners (NORWEP) is a non-profit foundation with 320 company partners. It is facilitating dialogues between the Norwegian and the international energy industries. The International Visiting Programme is a coordinated and joint effort by the Norwegian energy industry to further develop relationships with business partners throughout the world.