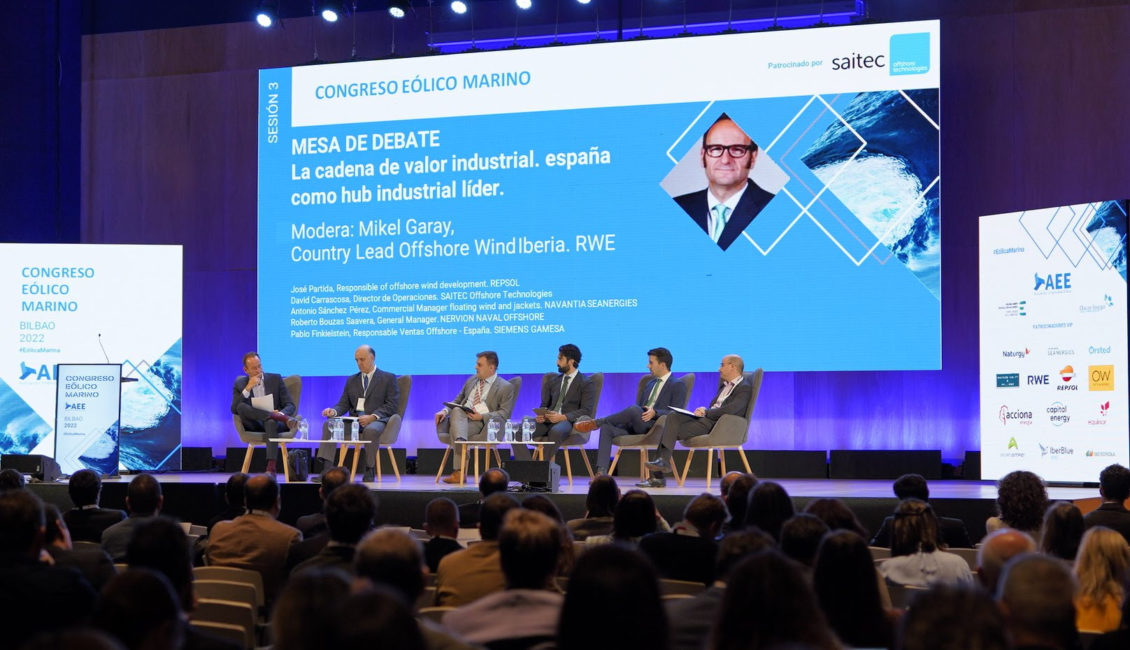 On 22 and 23 November 2022 we will meet the Spanish offshore wind industry at the Offshore Wind Congress held at the BEC.
Saitec Offshore Technologies will be very present at this event with two activities that you cannot miss:
Visits to the DemoSATH wind turbine: attendees can sign up for this activity in which they will learn about the project from Araceli Martínez, Director of Engineering, and Jesús López-Tafall, DemoSATH project manager.
Round table dedicated to the value chain. Spain as a leading industrial hub. Spanish companies have everything necessary to have a key role in the development of the offshore wind industry, not only for their capabilities but for their products and cutting-edge technologies. David Carrascosa, Operations Manager, will participate in this conversation.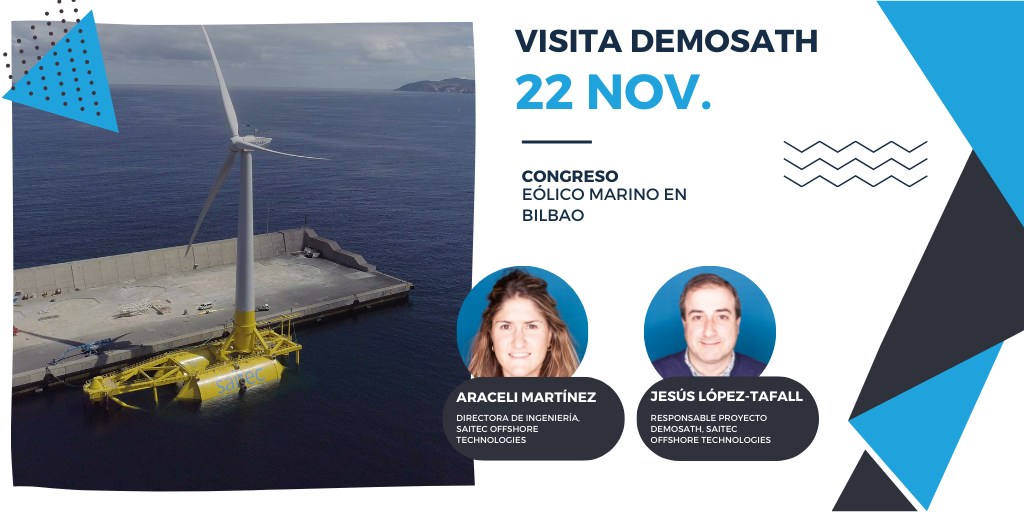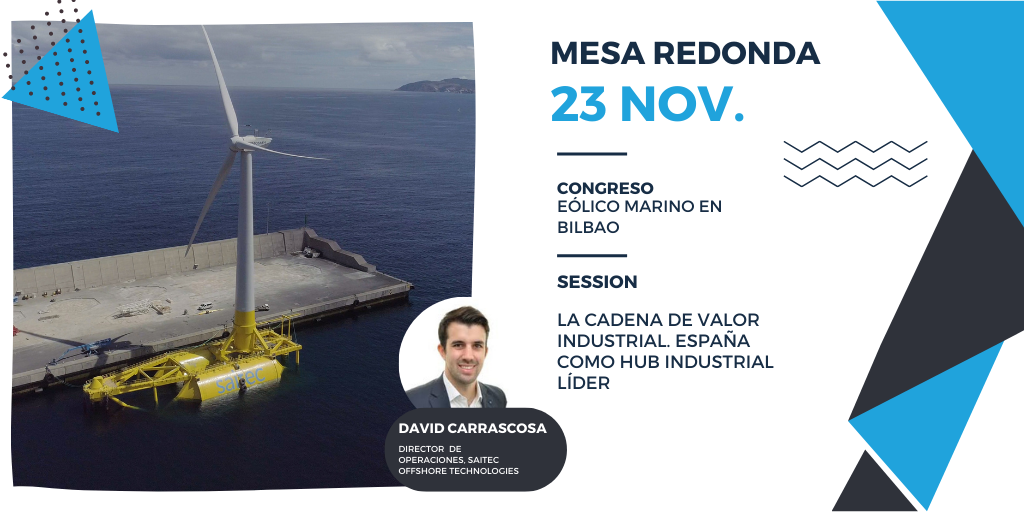 In its first edition, the meeting hopes to receive about 300 professionals from offshore wind, who will gather at the Bilbao Exhibition Centre (BEC) located in Barakaldo (Bizkaia).
If you want to know the agenda of the meeting and register (in person or online), you can visit: https://www.congresoeolicomarino.com/?lang=en
We look forward to seeing you there!