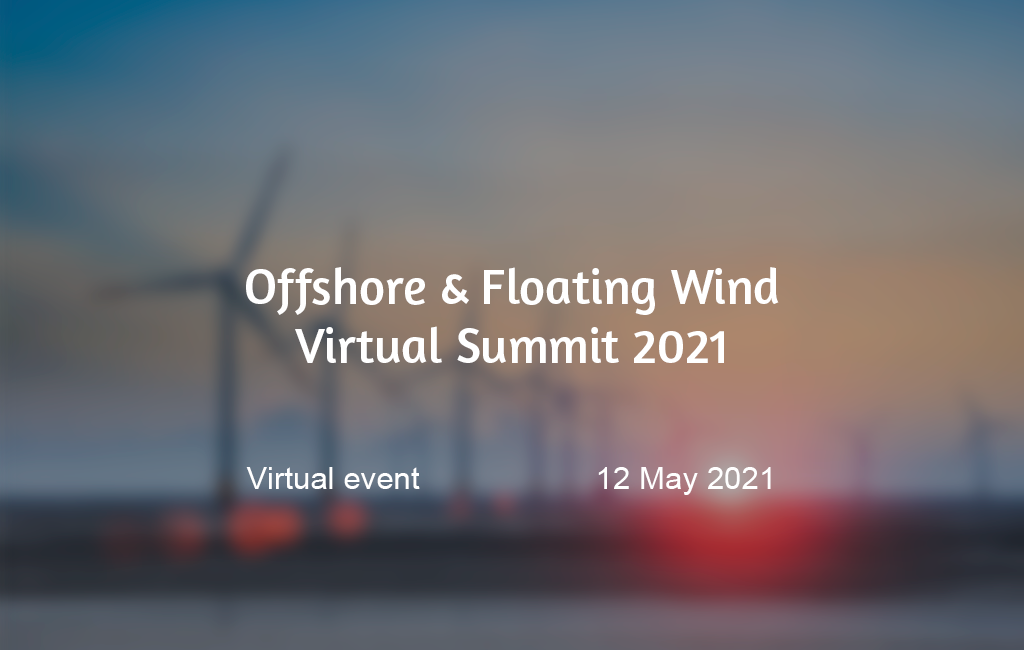 Floating offshore wind technology has now firmly hit its stride and will be the cornerstone of many countries' future energy plans. To get deeper and discuss the future of the industry, you have an unmissable opportunity to attend the Offshore & Floating Wind Virtual Summit 2021 scheduled for the 12th of May.
On this occasion, Luis González-Pinto, Chief Operations Officer at Saitec Offshore Technologies, will be involved in a panel discussion focused on floating wind at 14:30 (BST).
Floating focus
Floating wind has long been touted as an offshore solution for those countries not blessed by shallow seabeds near their coasts, but its development has lagged behind that of its fixed-bottom counterpart. However, signs are now pointing to this finally changing and resulting in floating becoming a utility-scale proposition in a number of markets. But what other benefits can floating provide, and is the talk of far-flung floating mega-projects in already established offshore wind markets likely to become a reality any time soon?
Panellist
Luis González-Pinto Barrenetxea, COO, Saitec Offshore Technologies
Fabien Levaillant, Managing Director Energy, Resources & Infrastructure, BNP Paribas
Jérôme Guillet, Managing Director, Green Giraffe
Ignacio Pantojo Titos, Floating Offshore Wind Dept. Manager, Iberdrola
Johan Sandberg. Head of Business Development, Aker Offshore
Agenda
Check the full programme on the event's website
Registration
Registration is open! Don't miss this opportunity! Send an email to Inspiralia to get your tickets: conferences@inspiratia.com
Suggestions To Read Next:
Saitec secures offshore site in BiMEP to install the first grid-connected floating wind turbine in Spain