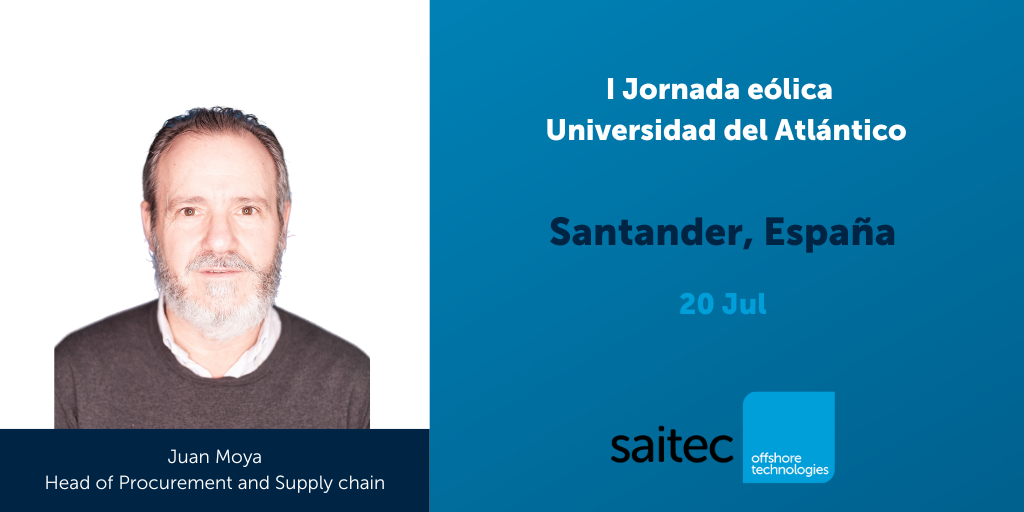 See you at the First Marine Wind Energy Symposium! Organized by the University of the Atlantic. This event, which will take place on July 20, brings together experts from the marine wind industry to discuss and explore the latest innovations and trends in this rapidly growing field.
Juan Moya, Head of Procurement and Supply Chain at Saitec Offshore Technologies, will be presenting on «Spanish Floating Platforms» at 10:10 a.m. It's a unique opportunity to gain in-depth knowledge about SATH technology and its relevance in the field of marine wind energy.
SATH technology (an acronym for Swinging Around Twin Hull) is an innovative approach that uses floating platforms for the installation of marine wind turbines. This solution offers numerous advantages, including higher energy generation efficiency, optimal adaptability to different sea conditions, and greater capability to operate in deep waters. During his presentation, Juan Moya will share his experience and insights into this revolutionary technology and its application in marine wind projects in Spain.
We look forward to seeing you at the First Marine Wind Energy Symposium – University of the Atlantic on July 20.